Hey all my Elevate in fashion Kings and Queens 💎👑👑😏. I want to talk about a very specific key topic that most do not pay attention too. Now this is specifically for all my fashion designers and stylists. First all my fashion designers listen closely 👂 Now answer me this...What's your mood? Before you answer let's
pause for a moment and reach our motivation station....now finish this sentence I NEVER STOP.....I would say I never stop giving. This goes in many ways. I never stop giving emotionally, physically, and mentally...giving my mind time to think in a peaceful atmosphere and create masterpieces. I never stop giving physically to others which in return gives back to me! 😊 I never stop giving emotionally which for me means being someones shoulder to lean on and an ear to hear what has to be said... sharing someone else's feelings means a lot in this world ya dig? 💓🌍
Now back to the question to all my fashion designers out there. What's your mood? Not only when you design but when you wake up every morning and you are gathering your clothing to put on for that day do you grab your favorite color or colors? Maybe you put on your favorite material or your favorite accessory everyday. All of these traits make up your mood. As being a fashion designer you know that inspiration is everywhere. Every little thing you see from the moment you rise to the moment you rest you are constantly being inspired to create your next masterpiece. Many of the things you see that inspire you attach to your mood. I know it's so wonderful and mind blowing 😊 but it's you ..yes you who has the master mind for design😉👏 . In the mist of all the designing and creating we want to make sure we keep in mind who we are. This is why we want to create our own
mood boards.
😏 Let me explain. Mood boards by definition is
an arrangement of images, materials, pieces of text etc..intended to evoke or project particular style or concept.
Another definition states;
it is an inspirational board that is a collage of ideas that is commonly used in fields like interior design, fashion and graphic design .
Mood boards can be created digitally or physically and can include anything like photography, designs, illustrations, color palettes,textures and descriptive words. Let's take a look at one example:
Just by taking one look at this persons mood board I can tell one main important fact about this person. All my fashion designers can you tell ? 😏 I can clearly see that this person loves the color blue. While examining this mood board I can see beaches, oceans, palm trees even some things that look like they could bee sea shells. The color palette on this mood board is very warm and tropical. 😍
Let's check out this mood board;
The mood of this board is way different from the first one we just looked at. I can tell this person loves the color red. The mood of this board is very edgy and descriptive. This person enjoys to express his or her feelings through words. While examining this board I noticed this person also is a big fan of love. I've spotted several hearts in different areas on this board. 👀💓💓💓💓
I believe that mood boards are necessary for fashion designers because they are 100% stability. It's an accurate way of fully expressing who you are without having to say a word. Mood boards open doors for more inspiration when designing. 💭✏✏ If you are not a digital type of person I would recommend using a strong sturdy big piece of card board or maybe a sturdy piece of oak tag paper.
Here (in the picture above☝) you will find a quick diagram which list some examples of what you can add on your mood board just in case you are freshly beginning and are unsure of what to add. 😊👍
All my fashion designers!!!!!! I know your loving the mood of these boards. 😉😊😏👏😍
I specifically love this mood board created by the Asian fashion designer Anna Sui, Check this board;
I am attracted immediately to the flame color and the style of the suit jackets. Also I just adore the fabric samples added on this board so well organized and life-like !!😍👏😍 Don't you think? Yay or Nay?
Now for all my fashion designers who have clients and that you design for or maybe even fashion stylist who have clients you style for, mood boards are an excellent way for your clients to express themselves. It gives clients a sense of organization and helps everyone get on the same page Ya Dig? 👌👍😏
Speaking of organization I want you to pause for a moment and think about your closet. How well organized is it? Do you change out your clothing according to the seasons? In other words ...
what's the mood in your closet?
This is why many fashion stylist create a closet audit which is easy access when styling their clients. A closet audit or wardrobe audit by definition is
a methodical process of purging then organizing the clothing, items, accessories, shoes, handbags, and anything else in your closet in which you utilize on a daily or seasonal basis.
When doing this process to your closet you are giving a sense of peace of mind through organization. It will be much easier to access just what you need depending on where you are headed for that day.
Take a look at this:
Now your closet audit or the audit created for your client should reflect, accommodate and compliment your personal style or your client's personal style. 👍😊 The mood in this closet audit is neat and protective. The owner of this audit prefers must have an intensive amount of expensive material/fabrics. I noticed how the majority of clothing is well protected. This tells me that whoever owns this audit must have a profession that requires her to dress classy and business like. 😏😀 Notice how well put the heels and hand bags are placed. Wardrobe audits become an immediate convenience for the busy woman or man and provides a way to save time.🕖😉
You should aim to divide your closet or wardrobe audit into 4 parts. (wardrobe modules)
Your professional outfits
Social outfits
weekend outfits
Special events outfits
While examining these two audits above☝ I noticed a difference in the moods. First of all I am quickly aware of the appropriate division in these audits. I see a separate area for long sleeve shirts, shoes, summer clothing and accessories. 👍😏👍 👔👓👒👕👖👗👘👙👢👡👠👟👞👝👜👛👚. THAT'S PERFECTION!! 👏👏👏👏👏👏. This first closet audit has a wardrobe of lively pink colors!! 😍😍 The colors scarlet and lavender are also involved. This gives off an lovely spring/summer type vibe!! 🌸🌷🌻🌼🌺🌹. The next picture portrays more of an gray and light touch of lavender. The mood here is a bit more sophisticated.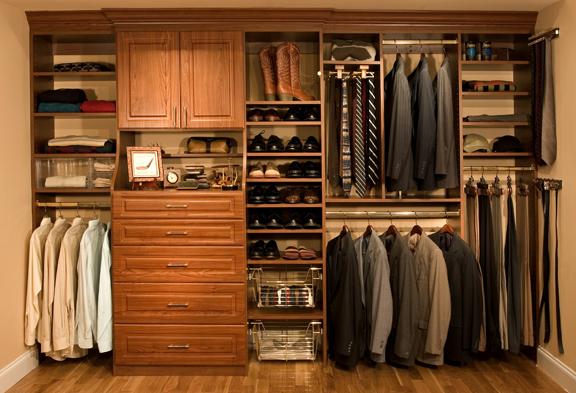 Now all my fashion kings out there here's an example of a males closet or wardrobe audit. Everything is so well organized and neat. 😎 I'm loving the cool vibe projected through this audit!! Yay or nay?👍👎
Or how bout this one !! 😎😍 Pure wood is a great choice for closet audits specially for men because wood is extremely durable and men as we all know have much more heavier material, shoes, and accessories so wood is a perfect support. 😀💪
No matter who you are and where you are everyone needs organization.😊👍👌 Imagine a messy closet !! NO BUENO!! 😕😖 This will create a strain on your everyday life and will cause you to be late to most destinations. 😟 Nobody desires this kind of results so here's what you should do; find some time out of your busy schedule to just take a moment and organize. Now I know many of you are thinking "Alina please I will never have time to do all this"!! 😏 Just do your best to make time and trust me you will feel tons more better and like you have achieved a milestone just by organizing your closet !! 😁 So too all my Elevate in fashion kings and queens out there I dare you if you haven't already to get creative and express yourself through some WILD MOOD BOARDS.. AND THEN GET IN YOUR CLOSET AND LET'S CHANGE THE MOOD OF YOUR LIFE!!😍😍💪💪😜