Hey all my Elevate in Fashion Kings and Queens!! 👑👑
It's time to level up!!!!!
I mean in all aspects of life, you see because if we just level up in how we look how we think can still be stagnant! Now I'm sure many are thinking what in the world is Alina talking about?
LET'S PAUSE FOR A MOMENT AND REACH OUR MOTIVATION STATION. NOW FINISH THIS SENTENCE I NEVER STOP......
I NEVER STOP THE RISE AFTER THE FALL. IN LIFE WE WILL ALL FALL THE ASSURANCE OF BALANCING THE STORMS OF LIFE IS NOT AN EASY TASK BUT NO MATTER WHAT YOU MUST RISE AFTER YOU FALL. I'M REMINDED OF THIS SONG CALLED CONQUEROR BY ESTELLE. THIS SONG STATES HOW LIFE CAN BE LIKE A MARRY GO ROUND UP AND DOWN BUT NO MATTER WHAT, YOU HAVE TO OVERCOME... NOT ONLY TO SHOW THOSE WHO THOUGHT YOU WOULDN'T BUT FOR YOURSELF AS WELL. PROVE TO YOURSELF THAT YOU ARE NOT WHAT MANY WANT TO LABEL YOU AS BUT PROVE THAT YOU ARE A BORN CONQUEROR !!! YA DIG? 🤗🙌👏𑌹👑🏆💪
Now examine what you have on. Does it make you feel good? Or are you like eh I could have done better today. Keep in mind we never want to dress how we feel but how we pertain our level of importance in this world to be,
Mental Motivation!!
This is why I would like to introduce .........
THE ELEMENTS OF ELEVATION!!
The exact definition of
elevate
is
to raise or lift something to a higher position.
Let's raise our mental thoughts together! Here's what I would suggest, grab your tablet, phone, notepad, etc... and write this
I AM WHO I AM.
Now choose a side to write all the positive things about yourself, after that on the opposite side of the paper write some negatives that you believe you carry (I say this because nobody is perfect) Now with each thing positive or negative about you let's write the elements that make up that certain trait about yourself. Hmmmm...... elements ........
what exactly is the definition of element? 🤔 The exact definition of element is
a part or aspect of something abstract, especially one that is essential or characteristic.
So for example I am very trust worthy here's the elements that make me this way, I have examples in my life of real trust, love and loyalty that I was raised around which makes it easy for me to know the definition of what it's like to be trustworthy. 😀 💓 You see it's extremely essential to know your traits that way you can elevate anything negative. Here's how, every morning wake up and say this "
I AM WHO I AM"
Now plan out your day. Aim to be better than yesterday. Aim to not let negative words and energy portrayed from others affect your mental state. Regain your
Mental Motivation
by speaking positive words into the atmosphere and believing yourself with total assurance ! 👍☝😊
Above are the elements of elevation. Now the exact definition of element is a part or aspect of something abstract, especially one that is essential or characteristic. Let's break this down together. Starting left to right we are going to began with ENERGY. I believe we all have energy. Some just choose to ignore their inner energy by living in the present worries instead of pushing to move forward. Come on 😊 activate your inner energy!! Boost your mental thoughts, smile more, allow yourself to be unfazed by whatever you may face and focus on acting out the essence of elation!! You can do it! 😏☝👏 What about some LOVE? Growing up I've learned something extremely specific about LOVE. LOVE is the most powerful feeling in the world!! It has the ability to instantly brighten someone's day and change someone's life!! When you give and receive LOVE you will feel so much better !! 🤗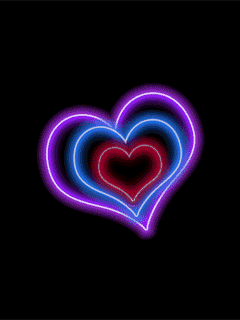 Let's look at the word encouragement. Now the definition of encouragement states; the action of giving someone support confidence or hope. I believe that in order to encourage someone else you first have to encourage yourself. Or else it will be like teaching someone how to do something that you don't know how to do! Ya Dig? Inspiration is one of the best medicines to discouragement. The constant practice of positive belief will lift your mental thoughts! Encourage to eliminate the urge to be discouraged! 😁💓
Now let's talk about Validation. Validation is to give official sanction or confirmation. Allow yourself to be free! No more he said or she said stuff about who you really are! What really matters is who you believe you are. Validate yourself , confirm and feel secure about your existence and purpose upon this world. Again say I AM WHO I AM!!!!
This next word is one of my favorite words concerning elevation!! Tell me, Do you have some Authority? 💪😤
Authority ...meaning , the power or right to give orders , make decisions and enforce obedience.
In other words take back your happiness , faith ,self confidence and positive belief. You have the power to change your life. 💪🙏🙌😁
LET THE TRANSFORMATION BEGIN!!! 😌🙌 Transformation is a thorough or dramatic change in form or appearance.
Be renewed in your mind and heart. Permit yourself and commit yourself to be fully altered inside and out just by how you think. forget the negativity, press for positive and you will truly began to see the magnitude of
transformation. 😊👍

Last but not least let's began to feel excited about waking up every day with life , and strength. Let's be grateful for the good times as well as the bad because everything happens for a reason. REJOICE !!! surround yourself with people who give you the type of energy you need to be consistently happy and successful. You got this, 👍😊🙏💪 and those who really love you will always have your back. Ya dig?
So I want to challenge you to wake up everyday and reverse those thoughts that tell you you're not good enough. Those feelings that make you feel like jumping back in the bed and pulling the covers over your head. You were created to be great.
YOU WERE CREATED ON PURPOSE WITH PURPOSE AND I WANT TO SEE YOU MANIFEST YOUR DESTINY!!
💪😏
As we
elevate
the way we feel towards ourselves inwardly we will get the desire to
elevate
the way we feel about ourselves outwardly. We will get the desire to elevate the way we dress. Not so much so to blend in with others but to stand out!!! We will want the world to get know who we are boldly and unapologetically through our style and the way we carry ourselves. How you communicate and position yourself has a lot to do with your
elevated
level of belief in your importance in this world !!
So position yourself for positivity and push negativity out your life!! BUST OUT IN FREEDOM!!! SAY I AM WHO I AM AND LET'S TAKE ON THIS WORLD ONE STEP AT A TIME !!! DON'T HESITATE JUST ELEVATE!!! YA DIG? ☝💪😏🤗